Automation Customized For Your Needs
Friendly, collaborative designs for 24/7 operation
Wako Automation has years of experience designing automation systems for a wide range of purposes. Wako designs each system in collaboration with our customers. Designs emphasize simplicity for systems used for a single purpose or they can be designed with the ultimate flexibility in mind, for a system whose use changes often.
Wako primarily uses Precise collaborative robots for many of our open designs for standard biology, chemistry, and analytical chemistry applications. For customers that require the ultimate in reliability we offer Staubli industrial robots that will provide robust 24/7 operation with minimal service required even after years of continuous operation.
Wako Automation is an expert when it comes to 1536 well assay systems. Some of our customers have been successfully running 1536 well assays on our systems for almost 20 years. Wako provides incubators that maintain greater than 96% humidity significantly reducing reagent evaporation, while Wako's metal cell culture lids almost completely eliminate edge effects that can plague low volume experiments.
Contact Us today to discuss your automation needs.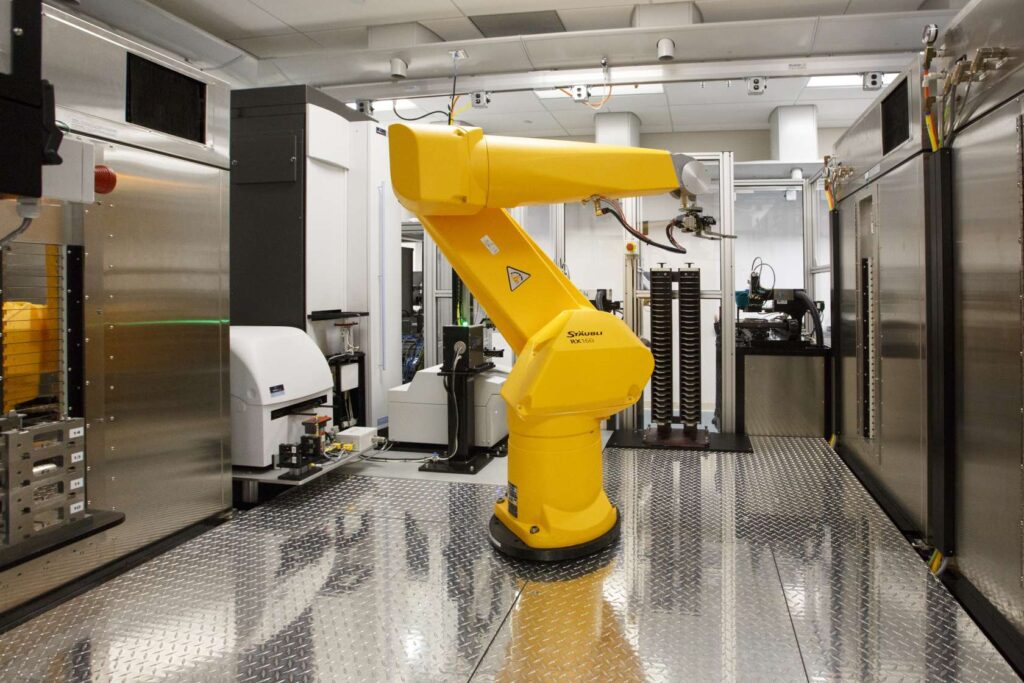 Automated Assay Systems
---
Automated assay systems contain a wide range of instruments to provide exceptional flexibility. Often designed with a multimode reader like a PHERAstar®, these systems may also have an additional high content imager for expanded capabilities. If speed is a concern, systems can be augmented with multiple pooled devices to reduce bottlenecks.
Intelligent processing can be used to optimized efficiency. For example, a system can be configured to collect data from a multimode plate reader, automatically analyze the data, and then use the results to control how specific plates or wells will be processed further. This type of automatic and rapid feedback is used to further optimize the speed and efficiency of your experiments.
Automated Assay Systems can include a wide range of additional devices such as incubators, compound storage carousels, centrifuges, reagent dispensers, pipettors, acoustic dispensers, plate sealers, plate peelers, plate washers, and more.
Analytical Chemistry Systems
---
Analytical chemistry systems are used by CDMO's for Quality Control purposes to test drug production or to automatically run any number of studies necessary for drug development or production.
Systems usually contain a liquid handler used to adjust protein levels and create a number of test plates for analysis. An automated spectrophotometer, like the the Lunatic from Unchained Labs, can be employed at initiation to sample protein levels and send dilution information to the liquid handling system. Systems also often contain UPLCs/HPLCs and other analytical testing equipment like the Maurice from Protein Simple for CE-Page or icIEF analysis.
Analytical chemistry equipment is frequently not designed for automation. Built into the core of Director scheduling software is a complex I/O control system enabling our engineering team to solve challenges by developing custom automated control systems to replicate the physical actions otherwise performed by a technician.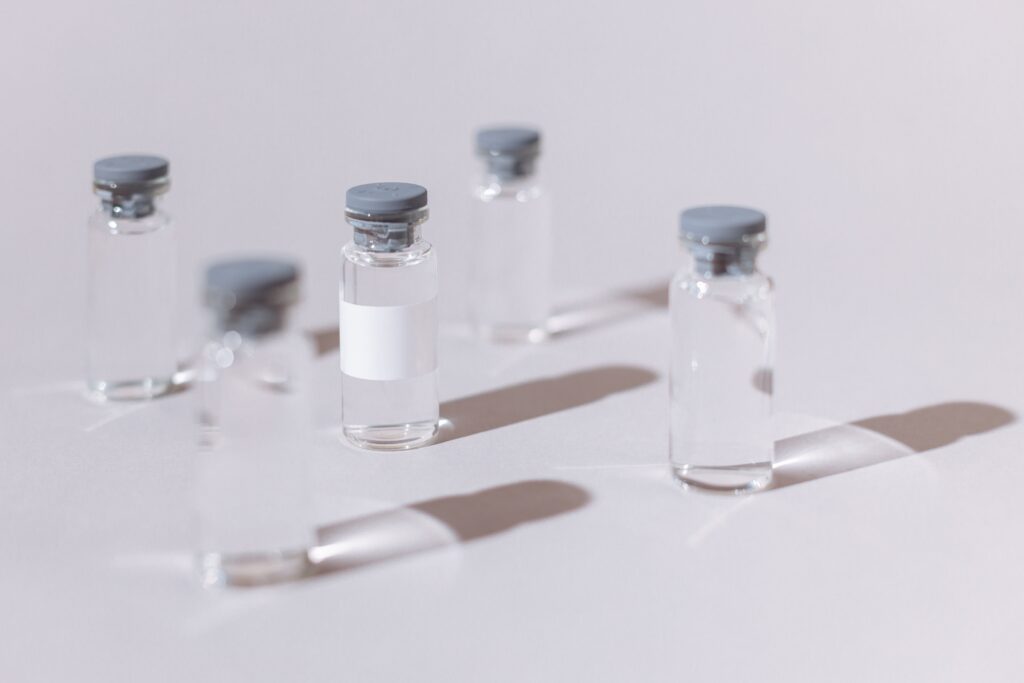 Vial Management Systems
---
Wako Automation's systems can handle microplates, flasks, microtubes, or vials. Our vial management systems manipulate individual vials or racks of vials. These systems can add barcodes to individual vials or racks, tare and weigh vials, and remove or add material to each vial. Often used by chemistry departments to manage chemicals or by Quality Control departments testing product, they are designed with robust 24/7 operation in mind.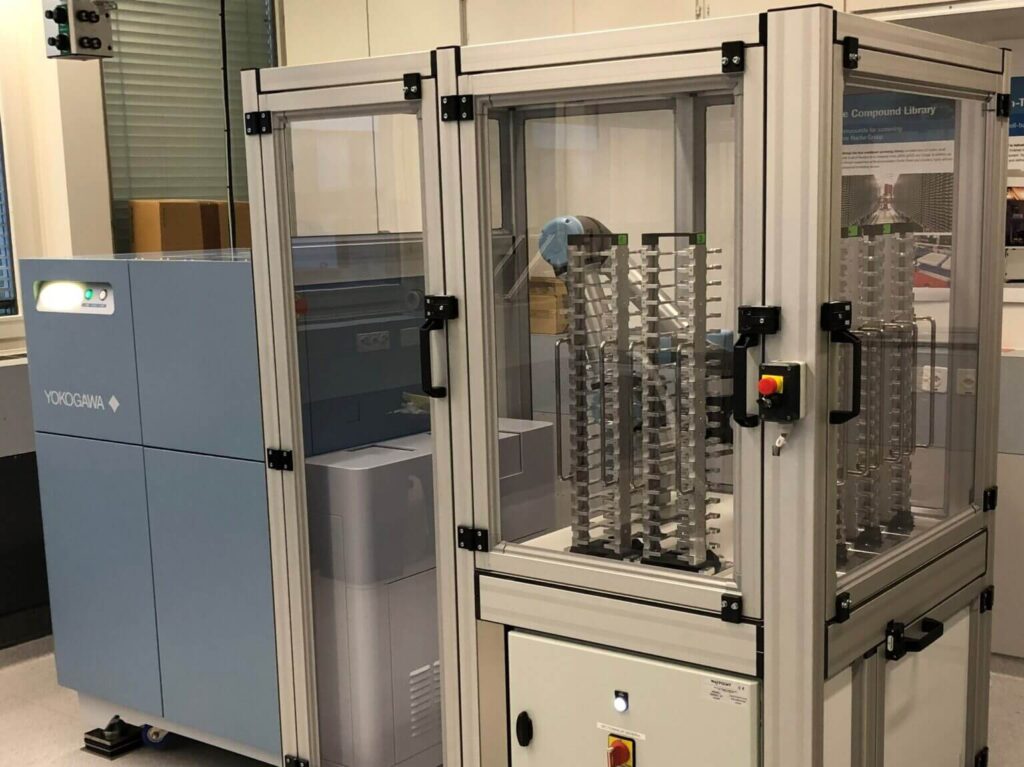 High Content Screening
---
HCS system designs can be as simple as combining a room temperature hotel with any standard imager to enable overnight operation of fixed samples. More complex systems may contain pipettors, cell dispensers, plates washers, and incubators enabling complex staining procedures followed by automated imaging. Whether you're running a simple fixed assay, a multiweek Cell Painting campaign, or imaging live organoids, Wako Automation's HCS systems will provide simple and robust 24/7 operations.
Wako Automation has additional expertise when it comes to HCS as we are the distributor of the Yokogawa CV8000 HCS imaging system, used by many labs worldwide as the preferred imager for Cell Painting campaigns. The CV8000 is the fastest confocal Cell Painting imaging system on the market today. Wako has implemented many fully automated HCS systems, often using the CV7000/CV8000 over the last 10 years.
Automated Seed Picking
---
Wako Automation serves many markets, including agriculture, and has designed systems customized for specific tasks requested by our customers. Our automated seed picking system utilizes a robotic arm with a special attachment that enables it to pick up a single seed from groups of seeds and deposit each individual seed onto a tray for growth. Wako Automation excels when presented with challenging requirements and unique functionality.
What can Wako Automation do for you today?